Spicy Subscriptions reviews
unique adult box to spice things up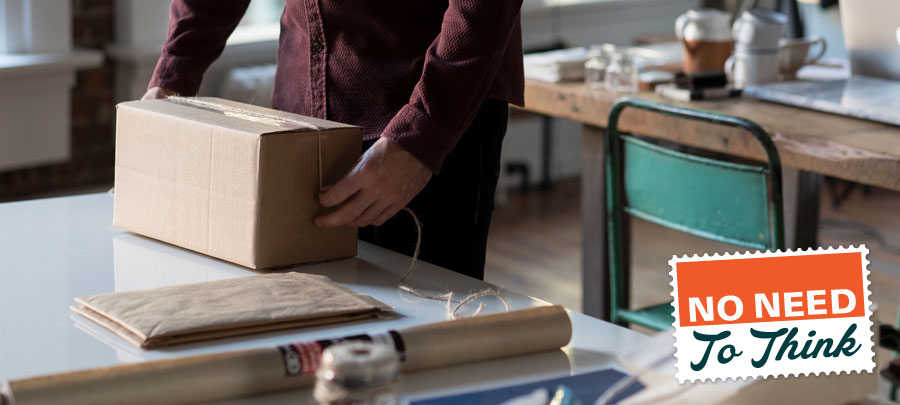 ---
7 Reviews of Spicy Subscriptions from Real Customers:
Our subscription box listings feature real customer reviews. Subscribers rate a box based on value, appearance, and other aspects, as well as providing comments and feedback about their experience with customer service. Our subscription box reviews provide a more accurate overview of boxes than from bloggers. We check all reviews are genuine. Want to leave your view? Write your review below.
Verified Review - March 2021
Liars
By Christina
I ordered a $40 dollar mystery boxes with 2toys and then stated it also includes the Elite box and stated able to ship the next day if not the weekend or a holiday that was on February 24tb here we are on March 30 and I still have not received my box I have sent numerous emails which every few they answer first they told me it was lost in transit somewhere but yet I never received a tracking number on their side is still says unfulfilled last email I got was five days ago and said that my package is being mailed it would be here in 5 to 10 days it still states and its unfilled on their website the only reason they are getting one star is because they actually answered the email eventually
Verified Review - October 2020
Biggest regret!
By Malinda
So I recieved my first at 60% off suring quarentine so I figured why not. It was our first adult theme box and wasnt overally impressed. Disappointed no lube or samples as stated in description. Second box was even more disappointing. No lube, no samples ans a few cheap toys from china. The next day after receiving my box I went to cancel my subscription and they already chatged me 34.95 for another box. I immediately cancelled and contacted customer service. Every week I would get a reply asking for a piece of info from me, like my email than order number. I swear the were jist stringing me along until my box shipped. Finally after 8 emails sent, I recieved an email stating because my box will ship soon the wont cancel!!! My third box was horrible. Huge hand glove with rollers?? No lube, no samples and again cheap toys from china. Thanks spicy subscription, youll never get my money again and I hopw this warns other potwntial customers to stay away!
Verified Review - July 2020
Spicy Subscription Box Review HORRIBLE!!!
By Makenzie
They suck . Dont order with them!! i PAID FOR MAY'S BOX AND JUNE. Today is July the 6th and i have not recieved either boxes. I cant get in touch with anyone for a refund or to find out where the hell my boxes i paid for was at! Fuck them, i wont waste anymore money.
Verified Review - October 2019
Unreliable
By Mila
Cheap products and worse customer service ! Ordered 1 box to check it out and cancelled subscription right away .., but the Spicy Subscription keeps on charging my card and shipping the box to wrong address … exchanged emails with Vera and Jamie who promised to cancel shipments but no luck !
Verified Review - August 2019
Horrible customer service
By Lindsey
Horrible I paid for my box on July 21st of 2019 and it's now Aug 19 of 2019 and I still have not received it. I have emailed them 3 times and the only response I got was an email asking for my name. After that nothing. I have emailed several times and not getting a response is really unprofessional I will not sign up again or recommend this company they will just take your money and not send you a box.
Verified Review - December 2017
Great Products and Amazing Customer Service
By Monica
I guess this is the 100% honest review that someone would write down. I've been using their service and it worked out like magic for me. I love the products and I've been subscribed for a year already. I don't know if others are payed to write bad stuff but 3 of my friends use it as well and they have the same experience as I. Fast delivery, quality products and nice customer service are always important. This company is the deal!
Verified Review - May 2017
Awful company
By Katie
Was charged for April box never received charged for may box they keep saying its coming it hasn't yet don't waste your money
---
Spicy Subscriptions Voucher Codes & Special Offers
There are no exclusive discounts right now
But you can STILL get the best introductory deal from Spicy Subscriptions with our unique link.
---
Latest Tweets from Spicy Subscriptions
See their latest Tweets and see how quick and responsive they are at customer service and sorting issues out with customers.
Twitter has returned errors:
"Rate limit exceeded [error code: 88]"
More information on errors that have codes here.
---
Something wrong with this listing? Update this box details
WANT A FREE SUBSCRIPTION BOX?
JOIN OUR MAILING LIST & GET EXCLUSIVE OFFERS EMAILED TO YOU EVERY MONTH