Generation-A reviews
Generation-A is subscription box of curated geek creativity with a changing theme to get those creative juices flowing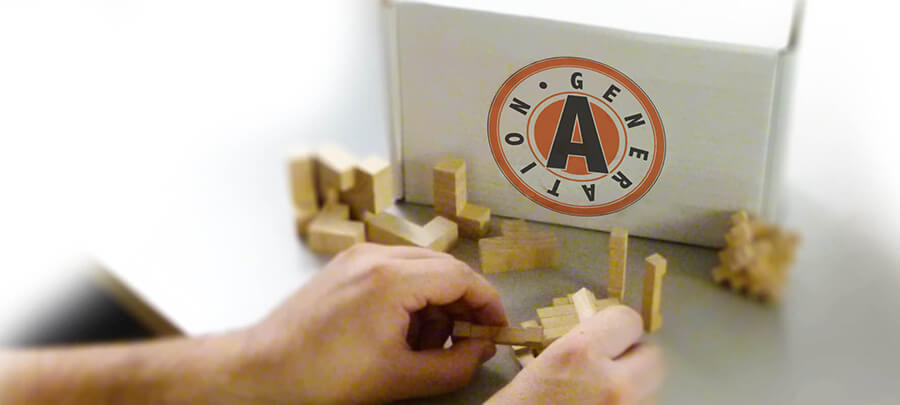 Subscription box for creative geeks
Every month Generation-A supply The Generation (their subscribers) with 5-8 items to inspire creativity and help develop lateral thinking. This is not a craft box. This is not a useless selection of items to sit on a shelf. This is a curated selection with a changing theme to get those creative juices flowing!
Generation-A is consistently rated 'useful' and 'unique' by reviewers and The Generation throughout. They were fed up of waiting for someone else to do it, so they did! Their mission; to inspire creativity and promote lateral thinking. Their backgrounds are music, web development, architecture, law, art and are all lovers of geek culture.
The box starts at £19 for one month, down to £16 equivalent for a year plan.  Delivery charge of £2 per box apply to UK customers and £6 for elsewhere. Anyone involved in creativity and requiring lateral thinking. The child doing their homework. The student looking for a new angle. The writer hitting the block. The architect trying to resolve a problem. The mother wanting to reconnect to creative exercises. In short, who isn't Generation-A good for? It can and they deliver worldwide!
Overall User Rating

Rated 0 stars




0

/ 5 (

0

Reviewers

)
See Generation-A alternatives & other boxes people like.
See other best subscription boxes in Arts & Crafts, Nerd.
---
0 Reviews of Generation-A from Real Customers:
We need your help!
There are currently no reviews for Generation-A - why not be the first to write one and
add your review below!
---
Generation-A Voucher Codes & Special Offers
There are no exclusive discounts right now
But you can STILL get the best introductory deal from Generation-A with our unique link.
---
---
Latest Facebook Updates from Generation-A
---
Latest Tweets from Generation-A
See their latest Tweets and see how quick and responsive they are at customer service and sorting issues out with customers.



---
Something wrong with this listing? Update this box details
WANT A FREE SUBSCRIPTION BOX?
JOIN OUR MAILING LIST & GET EXCLUSIVE OFFERS EMAILED TO YOU EVERY MONTH