Bonjour Jolie reviews
Bonjour Jolie is a premium subscription box designed exclusively for you to be pampered on your period! Designed to take the frustration out of your period and put the happy back in - easy to signup, no special plans, no more late nights runs to the store.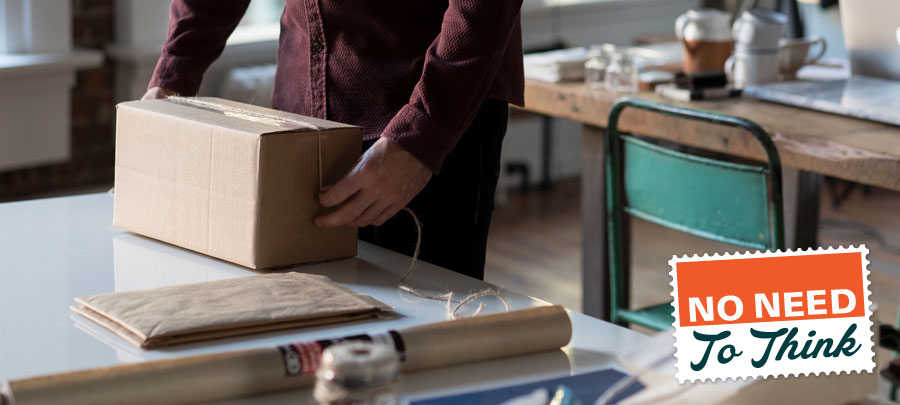 Pamper Your Period Today!
Bonjour Jolie is a premium subscription box designed exclusively for you to be pampered on your period! Designed to take the frustration out of your period and put the happy back in – easy to signup, no special plans, no more late nights runs to the store.
Here's what's inside:
A hand curated gift
Bath and body pampering items
Specialty teas and drinks
Artisan confections
Feminine items
Feminine wipes
Advil, midol, or tylenol if you need it too!
Signing up is easy – choose your plan, create your own personal profile, add custom options to fit your needs! Any allergies or dietary restrictions? Bonjour Jolie have got you covered! Nut free, kosher, sugar free, organic, gluten free, halal, caffeine free, and vegan options are available!
Shipping is worldwide, so anywhere you are, Bonjour Jolie can come to the rescue! Prices start at $16 a month, shipping is extra and depends on location.
Don't Let Another Period Cramp Your Style! Join Bonjour Jolie Today!
Overall User Rating

Rated 2.38 stars




2.38

/ 5 (

8

Reviewers

)
See Bonjour Jolie alternatives & other boxes people like.
See other best subscription boxes in Women.
---
8 Reviews of Bonjour Jolie from Real Customers:
Our subscription box listings feature real customer reviews. Subscribers rate a box based on value, appearance, and other aspects, as well as providing comments and feedback about their experience with customer service. Our subscription box reviews provide a more accurate overview of boxes than from bloggers. We check all reviews are genuine. Want to leave your view? Write your review below.
Verified Review - January 2020
Ignores emails and no boxes
By Takenusernames
I only received one box and even then it came in 4 weeks late. I have been emailing for almost 2 months to cancel and refund but they ignore them. Seems my only option is to go through my bank which will be a hassle.
Not worth it at all.
Verified Review - October 2019
Unreliable, Ignores Cancellation
By Alex
The boxes, when they arrive, are good quality and filled with nice things. However, only half of the boxes ever reached us, and when we reached out to customer support, they promised to send out replacement boxes that… also never arrived.
We cancelled by sending a cancellation email to the address listed on their website, as directed, and six months later we're STILL being charged and are still only seeing about half the boxes. We will be attempting to cancel one more time before taking legal action.
DO NOT SUBSCRIBE.
Verified Review - September 2019
Never got my box, will not email back
By Harmony
I ordered a one time box a few months ago. I got an email saying it had been shipped about a week later as well as a tracking number. However, after a good few weeks, I never got any shipping updates. I emailed their support team and politely asked for an update on what was going on with the shipping. I never got a reply to that email.
After a few more weeks with no updates, I sent another email, more strongly worded, and stating that I had read some not so pleasant reviews and that I would hate to add to that. I got a response about an hour later saying that they would tell me when they had it figured out. I still have not received an update, have not received my purchase, nor any compensation. I have emailed their support team twice since that time and have still received no response.
Don't bother wasting your money on this crap. I thought it'd be nice to treat myself to something nice that would seem like someone giving me a care package and I could have a nice relaxing afternoon, but frankly I should have just gone out and bought myself the same crap they would put in it, put it in a box and mail it to myself. It would've been cheaper, and actually would've shown up.
Their support team has done nothing for me and I doubt they will at this point. I don't even want the box anymore. I just want my 40$ back.
Verified Review - May 2019
Never received my boxes, won't unsubscribe me
By Lucid
Do not subscribe to Bonjour Jolie. I have now been subscribed long enough to have paid for four boxes from them and I haven't seen a single one. The first one I contacted Bonjour Jolie and received a tracking number for, and it got stuck in a warehouse somewhere in Florida. The rest I have heard and seen nothing about. The Bonjour Jolie customer service team is practically unreachable. After giving me a tracking number for my first box they have refused to contact me. In refusing to contact me they also refuse to unsubscribe me from their service.
They are stealing my money. Absolute scam. I need a refund and I need to unsubscribe. I ordered my first box on March 7th and still have not seen it 2 months later. I began emailing them asking for a replacement on April 21st and have received no reply for a month. I asked to be unsubscribed on May 5th and have received no reply for 10 days. DO NOT SUBSCRIBE TO BONJOUR JOLIE.
Verified Review - January 2019
Bonjour Jolie is not worth the aggravation
By Sue
I subscribed to Bonjour Jolie a few years ago when my younger daughter first started menstruating. Even though she was only 13 the add-on items (like jewelry) were really childish. We threw most of them into the Goodwill box. Then we had boxes not show up two months in a row, so we cancelled. Now fast forward, my older daughter is away at college and thought this would be really convenient and fun since the nearest drug store is quite a long walk away. The first couple of boxes arrived with some difficulty getting the shipping address correct. They sent the first one to the billing address. I contacted them and they said they changed it, but I got a shipping notice that it was coming to the billing address again. I contacted them again and they got the next one correct. Well in December she still hadn't received the October or the November boxes. The November one arrived mid-December but the October one never arrived. I contacted them and they sent me tracking information. If they'd actually looked at the information they provided me they would have seen that the October box was delivered someplace in a completely separate city. So I contacted them and they said they'd "look into it". I waited two weeks and emailed them again (email is the ONLY way to contact them). No response. I waited a week and emailed again. After my fifth email they replied that they had responded immediately and refunded my money for October. Well, I checked my bank and no refund had come through, and certainly not weeks ago. So I went on my account and the refund was processed the day they got snotty with me that they "had refunded it weeks ago"!!! While I like the convenience of the monthly box, I'm really not sure that I appreciate being blatantly, nastily lied to. I understand that they have a really cool policy of hiring their customer service personnel from the deaf community. But being deaf is no excuse for lousy customer service!!!
Verified Review - January 2019
Love this box
By Samantha
This is my favorite Subscription Box to date! I get about 15 different boxes a month and this is by far my favorite. It definitely has it's money worth in the box! I received about double the value of the actual cost of the box/shipping. The box inside was all neat and tidy, everything was all wrapped nicely and opening it was like Christmas. Everything is always bagged up in little fun bag or fabric bags. so its like opning little presents The best part is everything inside it is stuff I use! I have been getting the box for over a year, and so far everything I got I use. November I got a large handmade rice heating pad, that alone was a life saver! I use that almost every day. Cramps. check, knee pain, check, it is so versatile! Had to change a few things in my dub do I email them (they are a deaf community and only use email DUH) it is fine though cause they are fast with their reponses, and always help quick. Highly recommend this box!.
Verified Review - June 2018
TERRIBLE CUSTOMER SERVICE
By Iz
I have emailed Bonjour Jolie three times over the past three weeks to help me cancel my account. I have received no replies to any of them. Now it says they are shipping out my box, but I do not want it, and I do not even live at the shipping address anymore. It's just so ridiculous that they are charging me and sending me the box and won't respond to me to cancel it. They said to cancel it all you have to do is email them, but clearly that doesn't work.
Verified Review - August 2016
Love this Box!
By Katie C
I first saw this box on a youtube video by some perky little red head, she was cute and loved the box. I just had to have one too!
I first bought a single box to try it, and when it arrived it ended up being damaged by the post office. It arrived in a plastic bag with a big note on it from the Post Office that said, oops we broke it. sorry 🙁 I was so sad!! So I snapped a pic and emailed Bonjour Jolie to see what they could do for me.
Bonjour Jolie responded within a few hours and sent out a replacement box that day! I got my new box two days later and it was perfect, and awesome. They had really great customer service and I totally loved the box.
I signed up for a 6 month subscription after that, since I loved them so much. They really were awesome!
So far, I have gotten 3 boxes from them, and loved and used all the items in them. I am seriously impressed with the variety of items and quality of items too!
I highly recommend them!!!!
---
Bonjour Jolie Voucher Codes & Special Offers
There are no exclusive discounts right now
But you can STILL get the best introductory deal from Bonjour Jolie with our unique link.
---
---
Latest Facebook Updates from Bonjour Jolie
---
Latest Tweets from Bonjour Jolie
See their latest Tweets and see how quick and responsive they are at customer service and sorting issues out with customers.
Bravo to Texas. We hope all states will follow in their footsteps. Texas lifts tampon ban at bar exam | The Texas…
twitter.com/i/web/status/1…
We feel the same. Slow service, Missing packages, Packages sent un-scanned. We rely on the USPS to ship our boxes…
twitter.com/i/web/status/1…
---
Something wrong with this listing? Update this box details
WANT A FREE SUBSCRIPTION BOX?
JOIN OUR MAILING LIST & GET EXCLUSIVE OFFERS EMAILED TO YOU EVERY MONTH