Bookroo Review
Bookroo is a curated children's book subscription box that helps your kids LOVE reading!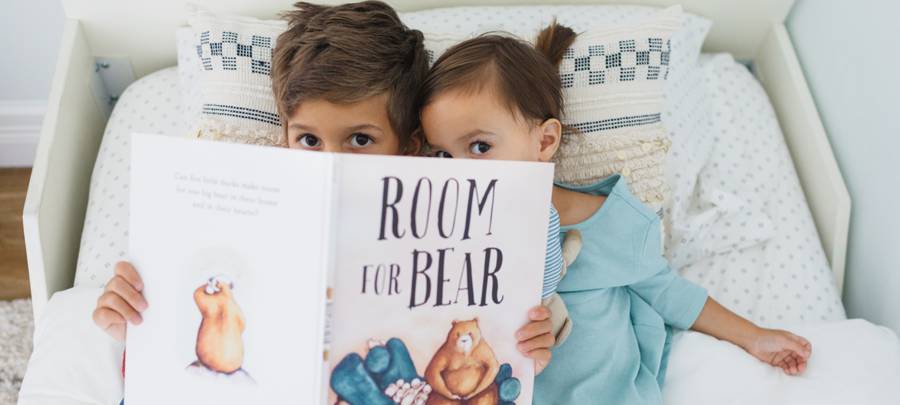 Picture or Board books for kids
Bookroo is a curated children's book subscription box that helps your kids LOVE reading! They discover hidden gems not already on your shelves. Each month, after careful review by their panel of Stanford families, you can excitedly anticipate the arrival of 2 hardcover picture books or 3 board books, each individually wrapped to help your child see reading as a gift.
Their mission is to enable and empower parents to build their children's book collections in an affordable and exciting way through curated monthly book deliveries. They believe in the power and impact of the written word in the life of a child, and believe it's never to early to start reading to your children!
Subscriptions range from $15.99 – $17.99 a month + s/h. This can either be for your own family, or given as a gift! They even have gift cards to give to your gift recipient. Bookroo offers shipping to anywhere within the United States and Canada. Shipping to Canada is an extra $11 per box.
See Bookroo alternatives & other boxes people like.
See other best supbscription boxes in Books, Kids.
---
2 Reviews of Bookroo from Real Customers:
Our subscription box listings feature real customer reviews. Subscribers rate a box based on value, appearance, and other aspects, as well as providing comments and feedback about their experience with customer service. Our subscription box reviews provide a more accurate overview of boxes than from bloggers. We check all reviews are genuine. Want to leave your view? Write your review below.
Verified Review - July 2018
Bookroo
By Samantha
I just received my 1st subscription year and I am so in love with the books we received. My children and I have read them over and over again. I would recommend this to anyone
Verified Review - June 2018
Amazing
By Rach
My son sees the Bookroo package in the mail each month and yells, "BOOOOOOOKS!". He gets to unwrap 'presents' (the books are wrapped individually) and then we enjoy new content every month. I couldn't have found these gems on my own. Highly recommend Bookroo!
---
Bookroo Voucher Codes & Special Offers
20% off your order
Voucher code: NONEED20
---
---
Latest Facebook Updates from Bookroo
What's happening on Facebook for Bookroo
---
Friday, 21 September 2018 8:06 pm
**FREE BOX FRIDAY**
Some stories wouldn't be much of a story at all without the villain. This week we've been on the road and listening to Lemony Snicket's A Series of Unfortunate Events with the detestable Count Olaf. To enter this week's free Bookroo Box Friday giveaway, comment below and tell us, who are some of your favorite villains?
Comment by midnight Saturday (MST); winner will be chosen Monday! (Official rules: https://goo.gl/kowPWX)
49
66
4
---
Wednesday, 19 September 2018 11:30 pm
"Would you tell me, please, which way I ought to go from here?"
"That depends a good deal on where you want to get to," said the Cat.
"I don't much care where—" said Alice.
"Then it doesn't matter which way you go," said the Cat.
Love Lewis Carroll's classic tale? Test your knowledge with our quiz!
https://bookroo.com/book-quiz/alice-in-wonderland
5
0
---
Latest Tweets from Bookroo
See their latest Tweets and see how quick and responsive they are at customer service and sorting issues out with customers.
---
Something wrong with this listing? Update this box details
WANT A FREE SUBSCRIPTION BOX?
JOIN OUR MAILING LIST & GET EXCLUSIVE OFFERS EMAILED TO YOU EVERY MONTH