Bookroo Review
Bookroo is a curated children's book subscription box that helps your kids LOVE reading!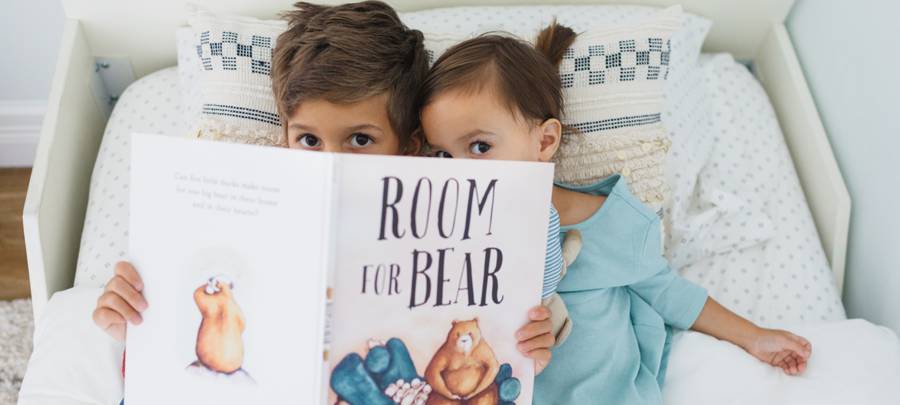 Picture or Board books for kids
Bookroo is a curated children's book subscription box that helps your kids LOVE reading! They discover hidden gems not already on your shelves. Each month, after careful review by their panel of Stanford families, you can excitedly anticipate the arrival of 2 hardcover picture books or 3 board books, each individually wrapped to help your child see reading as a gift.
Their mission is to enable and empower parents to build their children's book collections in an affordable and exciting way through curated monthly book deliveries. They believe in the power and impact of the written word in the life of a child, and believe it's never to early to start reading to your children!
Subscriptions range from $15.99 – $17.99 a month + s/h. This can either be for your own family, or given as a gift! They even have gift cards to give to your gift recipient. Bookroo offers shipping to anywhere within the United States and Canada. Shipping to Canada is an extra $11 per box.
See Bookroo alternatives & other boxes people like.
See other best supbscription boxes in Books, Kids.
---
0 Reviews of Bookroo from Real Customers:
We need your help!
There are currently no reviews for Bookroo - why not be the first to write one and
add your review below!
---
Bookroo Voucher Codes & Special Offers
20% off your order
Voucher code: NONEED20
---
---
Latest Facebook Updates from Bookroo
What's happening on Facebook for Bookroo
---
Monday, 18 June 2018 5:01 pm
"School's out, and the kids are home! And soon (way too soon) you run out of all the activities you've been planning for summer. Then comes the 'I'm bored!' and the TV being on way too much.
"So we've gathered fun ideas for you and your kiddos to minimize screen time in your home this summer because we know it's hard to do. And we know the research: with less screen time, kids are less aggressive, have a better diet, and sleep longer and better through the night. Here's to a better, healthier, and happier summer!"
2
0
1
---
Saturday, 16 June 2018 3:00 pm
"A recent study at Harvard found that reading time with dads can help children develop in ways that reading time with moms doesn't. As the study's lead researcher explains, dads tend to invite more abstract thoughts or comments when they read to children, while moms focus on more factual questions. For example, when a dad reads a story that shows a ladder, he might point to the ladder and say, 'Hey daughter, remember last week when I used a ladder to get on our roof?' A mom, on the other hand, would focus more on factual questions, like the color of the ladder or how many ladders there are.
Jim Trelease, in his Read-Aloud-Handbook, cites another study that shows that boys whose dads read to them 'scored significantly higher in reading achievement.'
The purpose of sharing these studies is not to downplay in anyway the importance of moms reading to their children. The point is to emphasize that reading to children is not just a mom's responsibility. . . .
A few weeks ago, our Bookroo weekly reading roundup captured two dads doing a fantastic job in their roles.
I was inspired to see these dads taking time to sit and read with their kids. I know the love and comfort these kids experienced as they were read to by their dads. I also know how important that time is for the development of these kids."
2
1
1
---
Latest Tweets from Bookroo
See their latest Tweets and see how quick and responsive they are at customer service and sorting issues out with customers.
---
Something wrong with this listing? Update this box details
WANT A FREE SUBSCRIPTION BOX?
JOIN OUR MAILING LIST & GET EXCLUSIVE OFFERS EMAILED TO YOU EVERY MONTH