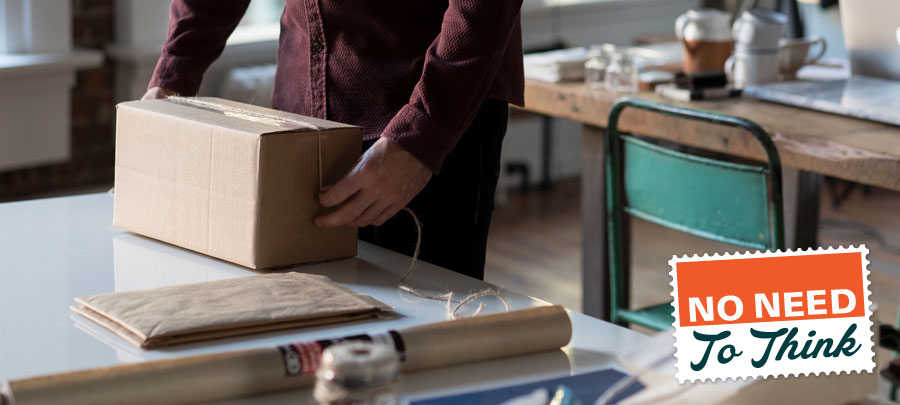 Personalized Anime DVD Box
Boxuchan is the one and only place to get a personalized anime DVD subscription box. Each box is individualized to meet the customers tastes and preferences! There is a quick but thorough survey to accurately decipher what the customer would like. Then each box is made specifically for them. Each box contains the following: At least one full series or 1st season of an anime, at least one extra surprise, and a brochure to tell the customer exactly what the customer got and why.
Boxuchan has two options, the main one described above and a cheaper alternative called Boxuchan Lite, which instead of a full series or season, the customer gets a volume or movie.
Boxuchan is for anyone interested in anime, from the biggest fans to people just starting out. Any age as well, the boxes are altered for age appropriate content.
Pretty much Boxuchan is a one of a kind service, that is affordable, personalized and for anyone and everybody!
Overall User Rating

Rated 5 stars




5

/ 5 (

3

Reviewers

)
See Boxuchan alternatives & other boxes people like.
See other best subscription boxes in Arts & Crafts, Nerd, T-Shirts.
---
3 Reviews of Boxuchan from Real Customers:
Our subscription box listings feature real customer reviews. Subscribers rate a box based on value, appearance, and other aspects, as well as providing comments and feedback about their experience with customer service. Our subscription box reviews provide a more accurate overview of boxes than from bloggers. We check all reviews are genuine. Want to leave your view? Write your review below.
Verified Review - May 2021
Exciting! They hand-pick items based on what you tell them in your survey
By Sage
I ordered a box from Boxuchan back in March, but I only just got around to enjoying the spoils so my review is a little late. In short: I enjoyed it a lot, and would definitely recommend it.
GOOD
+ It came in a good quality box with a print of a Boxuchan mascot of your choice (I picked the thug). Fairly sturdy
+ What I wanted was fairly "muted" (manga, anime, movie, that's it) because I'm not much of a collector, and the owner accommodated that fairly nicely. I received one of each thing.
+ My Boxuchan box came surprisingly quick! I was expecting it not to come for a month, but it only took about a week or two.
+ They do use some recycled products. Like, my Beck anime case is slightly damaged, and the Paprika case has a used sticker. To me, this is a pro and not a con because I would rather recycle unwanted items like manga and DVDs (provided they function) than throw them out. I have no idea what to do with 90% of my manga collection. Maybe I'll re-sell it to Boxuchan and they can use what they can for future boxes.
+ When you go to order a Boxuchan box, you need to fill out a survey first so they can gauge your likes and dislikes. After that, they pick out items they think you'll enjoy. For me, I mentioned that I'm a freelance artist as my job, listed almost all of my favourites, which anime and movies I liked, and which ones I didn't like (it was an extensive list!). I've seen a crap-ton of anime because I use it as BG sound while I work on art. So, I didn't expect to receive anything new. To my surprised, I received an anime I'd not seen (Beck Mongolian Chop Squad), a manga I'd not heard of (Blue Period), but then there was Paprika which I'd seen; however, Paprika is one of my absolute favourite movies and I don't have it, so they really nailed that one. Nick (or whoever picked out the items of my box) was very clever. Blue Period is about artists (and I'm an artist), so I though that was very clever. Paprika was chosen because I mentioned that I really like high quality animation. At first, I didn't understand why Beck was picked for me aside from being approx 26 episodes long (I like longer series between 20-60+ episodes); I thought the animation was terrible and that kind of distracted from the story. But as I continued to watch it, the story was quite good, it tied in with that artist theme, and fits in with my like of Nana (which I believe I mentioned). It's not something I would buy of my own volition, but the fact that someone chose it for me based on my likes was exciting and it turns out that I do like it. It'll definitely be great to add to my small but growing collection of anime series, especially for when my net cuts (which happens a lot in summer)!
NEUTRALS
~ The website says that it comes with a pamphlet [explaining] why Boxuchan picked these items out for you. I did receive a pamphlet and it was high quality; however, it just gave a little synopsis of each item. and didn't explain why Nick or whomever chose those items specifically for me. I had to make guesses for each one (which was easy to do, to be honest). So, the pamphlet itself didn't seem all that personalised like the website made it out to be.
CONS
– I don't have any cons, honestly. (Originally, I thought there was no way to review on site but it's just my net taking ages to load it and that's just how my net is. It has nothing to do with Boxuchan. Pffttt.)
VERDICT
I would definitely encourage my friends to try out Boxuchan at least once. Of all the boxes I checked out, Boxuchan is by far the most personalised and thus feels more worth it money-wise. The box is based on YOUR WANTS (whether that's anime, manga, figurines, plushies, whatever), and each item amounts to the worth of the box. For instance, a manga costs $13+ tax, a movie can easily cost up to $20, and a 26+ episode series can cost (easily) $20+ used. Yes, some products are used, but you still get your money's worth. And the surprise itself was just an enjoyable experience! You probably won't get a personalised box like this anywhere else. If it's a thing elsewhere, I haven't found it.
I definitely enjoyed this experience and Nick was super nice. Would definitely buy this box again.
Verified Review - March 2021
Best service i had
By terry
i have gotten a few boxuchan boxes like 7.
i have gotten stuff i have never heard of before and watched and it was really good.
this the best service i have had. the customer service is great.
what the pick for me is great, and i like that i can send i a list of what i have and they take that in to account.
I got 3 boxes this month and in one of them i got outlaw star which i had not seen in years.
I highly recommend them if your into anime and want actual DVD and BlueBay's not just merch./
the extra are pretty good to…i am have a hard time putting in to words how good the service is.
Verified Review - April 2020
Excellent Box for Adventurous Anime Fans
By Keltic Johnson
Looking for some new anime in the genres that you personally enjoy? Want to have personal recommendations of animes and have that anime given to you as a DVD or Blu Ray? Are you a collector and want to get items sent to you from some of your favorite genres? Look no further! This is the box for you!
There is no set theme like many other boxes. Instead, YOU are the theme. It doesn't matter what you like, Comedy, Action, Horror, Slice of Life, Drama, Mecha, you name it! You will be sent in every box an anime series with love and care put into the recommendation and some other items similar to what you like!
---
Boxuchan Voucher Codes & Special Offers
There are no exclusive discounts right now
But you can STILL get the best introductory deal from Boxuchan with our unique link.
---
---
Latest Facebook Updates from Boxuchan
---
Something wrong with this listing? Update this box details
WANT A FREE SUBSCRIPTION BOX?
JOIN OUR MAILING LIST & GET EXCLUSIVE OFFERS EMAILED TO YOU EVERY MONTH