Loot Crate reviews
Loot Crate - Monthly Geek and Gamer Subscription Box Loot Crate is a epic monthly subscription box for geeks and gamers for under $20.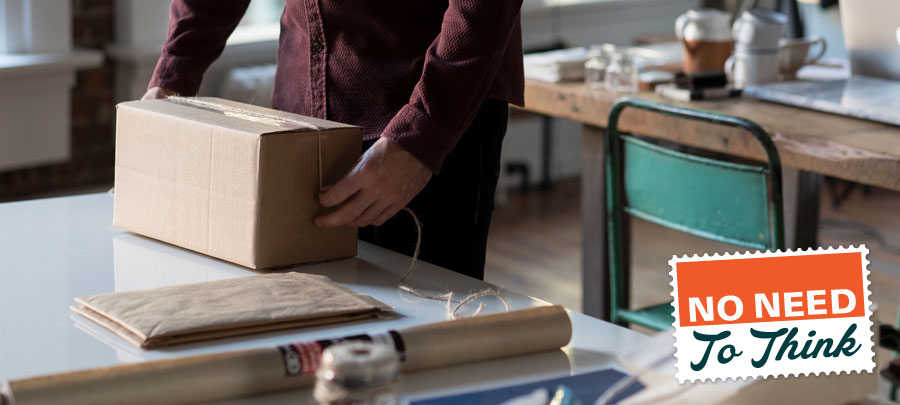 Monthly mystery geek crate
Loot Crate – Monthly Geek and Gamer Subscription Box Loot Crate is a epic monthly subscription box for geeks and gamers for under $20.
Loot Crate, founded in late 2012, partners with the largest movie studios, game companies, comic publishers, and general pop culture talent to deliver multiple lines of monthly themed mystery crates to fans, which we call Looters, around the world. More than just a branded crate of licensed apparel and collectibles, Loot Crate™ represents and fuels the passion found in fandom for our consumers as well as our partner brands. Our employees share the same passions, and we live to share that love with our growing subscriber base, bringing them together with digital and real world platforms that connect our community of Looters. Loot Crate™ is committed to curating and creating an inclusive membership experience, offering all fans exclusive merchandise and content, month after month, year after year.
Overall User Rating

Rated 1.14 stars




1.14

/ 5 (

7

Reviewers

)
See Loot Crate alternatives & other boxes people like.
See other best subscription boxes in Nerd.
---
7 Reviews of Loot Crate from Real Customers:
Our subscription box listings feature real customer reviews. Subscribers rate a box based on value, appearance, and other aspects, as well as providing comments and feedback about their experience with customer service. Our subscription box reviews provide a more accurate overview of boxes than from bloggers. We check all reviews are genuine. Want to leave your view? Write your review below.
Verified Review - September 2019
Do not buy! Rip off and customer service is robotic responses
By Jessica
DO NOT SUBSCRIBE TO LOOT CRATE! I signed up for a year subscription and I haven't gotten a box since May and it is now September! I emailed them at the end of July and they said they'd be shipped at the end of August. Now it says not until the end of September and October for one of them. I just emailed them again about this and I got the exact same, word for word, copy/paste, generic email back. They are a ripoff, their customer service is non-existent(and takes forever), and they clearly don't care. Save your money.
Verified Review - February 2019
Marvel gear and goods february.
By Aenn
Very disappointing. Definitely not worth the money. The stuff looked to maybe be worth 15 dollars instead of 50 (!!) and it was all very boring crap. The box had couple of pins, a bookend, cheap plastic 1 dollar sunglasses and a cheap t-shirt. I've noticed that Lootcrate boxes have become very low quality, but I wanted to try this since the pictures they had of past boxes looked cool. Obviously that was a scam. Definitely will never order from Lootcrate again. Thankfully the box was on sale. I definitely recommend not to order any box from here. Try some other subscription site, since nowadays there are so many.
I didn't want to give any stars, but you had to give at least one.
Verified Review - December 2018
General Consumer
By signasl
Subscribed and over 2 months have gone by and nothing sent and is not responding to support tickets and no other contact information provided. In my book that is a scam!
Verified Review - March 2018
This company is a joke
By Asazuki
If I could rate this company one star, I would. When I first signed up, I used a coupon. By the time I paid and confirmed, the coupon disappeared and I ended up paying full price. That was just the beginning. They continued to give me false information about when my loot crate would arrive. Every time I reached or checked, it was different time estimate. On Facebook, they informed us all that the loot we purchased would be set out at the end of February. And then I finally get tired of waiting for the tracking information and I send an email. So many complaints are coming in that I receive an email 2-3 days after my submission that they are backed up on emails and will respond as quickly as possible. Finally, after a long wait, I get a response telling me that the package will not be sent out until late March. I paid in January. And I am just shocked. So I asked for a refunded because I'm not one to do business with people who continuously lie to me. The person is still arguing that I was not lied to. He refunded my money but "they never gave me false information". If they check Facebook, someone is actively responding to comments telling them false information. Probably would face check before they claim innocence.
Verified Review - February 2018
Don't waste your money or time
By Jen
Absolutely one of the worst businesses I've ever had to deal with. My husband and I ordered 3 crates. We have had to fight with customer service to get each one. We still havn't recieved our last crate. We have literally had to fight for the last two months with customer service about these issues. They took our money in seconds but we still havn't received all our products. It has been absolute nightmare customer service being rude and condescending like we are the ones who are in the wrong. Save your money and headaches and don't give them your business.
Verified Review - October 2017
Expensive, Almost Didn't Show Up
By Aryn
I heard about LootCrate years ago, and have wanted it for years. Get a box of geeky goodies every single month? Sounded amazing.
October's issue was rumoured as Alien themed, and I love the Aliens series, so I did what I could to get my first crate. It was either this "once in a lifetime" lootcrate that was originally only labeled Alien themed (and then later labeled multi-themed Robotics), or a game DLC. I found out it also included 3 other things I had little to no interest in. Still, I decided I'd see what it was all about because I wanted whatever the Alien related item was.
Paid f**king $40 for this damn thing, $20+ for the box itself, and just as much for shipping, from California to mid-Canada. Shouldn't take more than a week, right? A friend of mine got their crate on the 25th of September. Mine was almost 4 weeks late. I contacted support twice, because I never got the tracking email I was promised I'd get. First response told me to "just wait another day or two", a week after it was supposed to have already been in my inbox. And that was all the help they gave me, didn't send me an email, or a tracking number, or any other assistance. Just "wait another day or two".
Second time, I contacted them on October 5th, asking about refunds or replacements because it says in their terms of service, if your crate does not arrive by the 5th of the following month, they would have to send out a replacement or a refund. I got neither. I was finally sent a tracking number, which hadn't been updated since September 24th and ETA was listed as "unavailable". Lovely. The second person helping me also never answered any of my questions and disregarded my mention of refunds/replacements.
October 17th, the thing finally arrives. Five items, a t-shirt for a movie I've never seen, a build-it-yourself R2-D2, an "exclusive Alien figure", a Star Trek comic that isn't even the #1 issue to the series, it's a preview, and a pin. The head on the alien figure is facing the wrong way, one of the legs keeps falling off, she (it's the alien queen) won't stand up straight on the platform, a piece of paint was chipped off of the platform, and the little guy you have to connect to the tail keeps falling off and the piece to insert into his back is bent.
Extremely disappointed. $40 for some paper, a shirt, a faulty cheap toy, and a frail plywood figure, and 4 weeks of waiting. Unsubscribing and will not be getting another lootcrate ever again, nor will I recommend them or mention them to anybody anymore. This is sh*t I could've bought for under $20 at Walmart or something. Should have gotten that DLC instead. It would actually be worth $40.
Verified Review - November 2016
Mystery Crates are a scam
By Corey
They show you a plethora of loot crates you can possibly get from the vault, but then they ship you 4 of the exact same loot crates (one that you already owned). What a $#*!ing rip off. I ordered multiple because, you know, sometimes that increases your chance of getting something cool that you didn't have before. They shipped me 4 of the exact same crate (one that was sub par to begin with). It's a complete scam, NEVER buy mystery crates. It's just their way of making more money from their leftovers.
Plus, they are really, really late. I was waiting for over a month in anticipation, kind of excited to see what I got. NOPE. TRASH. DON'T USE.
---
Loot Crate Voucher Codes & Special Offers
Save $3 Off any Crate
Voucher code: FB3
---
Latest Facebook Updates from Loot Crate
---
Latest Tweets from Loot Crate
See their latest Tweets and see how quick and responsive they are at customer service and sorting issues out with customers.
Twitter has returned errors:
"Rate limit exceeded [error code: 88]"
More information on errors that have codes here.
---
Something wrong with this listing? Update this box details
WANT A FREE SUBSCRIPTION BOX?
JOIN OUR MAILING LIST & GET EXCLUSIVE OFFERS EMAILED TO YOU EVERY MONTH