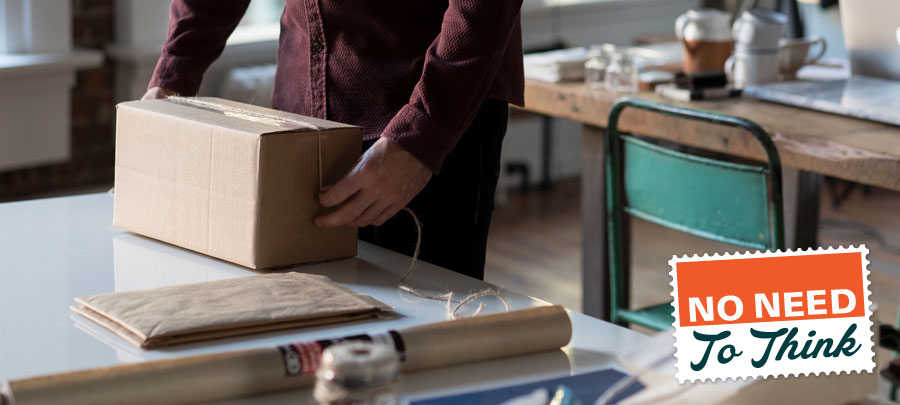 ---
4 Reviews of Ipsy from Real Customers:
Our subscription box listings feature real customer reviews. Subscribers rate a box based on value, appearance, and other aspects, as well as providing comments and feedback about their experience with customer service. Our subscription box reviews provide a more accurate overview of boxes than from bloggers. We check all reviews are genuine. Want to leave your view? Write your review below.
Verified Review - May 2018
It's fun!
By Meg
I have used this company for a few years now. For $11 a month you get to sample high end beauty products without breaking the bank account. Customer service is great too. If a product comes damaged, they send you a new one right away.
Verified Review - April 2018
My April Butterfly bag
By Robs
I have been an Ipsy subscriber for six months. The subscription to Ipsy consists of five products and a makeup bag. Yes, the makeup bag is a nice bonus. One month they even did a color your own, which my son loved and now uses for his markers. However, I am the type of person who does not like changing items in her purse every month, so I usually just give the bag away to a co-worker.
With Ipsy, I consider an excellent month to be one where I love four of the five products, and a fantastic month one where I receive a bag I will use, or I like all the products. April was a fantastic month. The butterflies on the bag were beautiful. After using the same bag since October, I took the time to swap out the products.
My products this month consisted of nail polish from nailmedic in rise & slay. The shade is a light turquoise and perfect for spring. To add a bit of sparkle, I dusted silver eyeshadow, which was in my February glam bag. Nailmedic is from the Madam Butterfly line which is vegan and cruelty-free.
The second product was Trifle Cosmetics Sugar Bunny Lip Scrub. The scrub smelled of fruit punch and left my lips feeling soft for the day. Because this product is also vegan and cruelty-free, I applied the scrub to my 2 1/2 year son. He did not quite understand the concept of letting the scrub sit on his lips and was rubbing it in as if he were brushing his teeth. When this product showed up in my bag, I was excited because I had preselected it from the managed account setting, where you let Ipsy know likes and dislikes of upcoming featured products.
The third product was liquid lipstick from NYX. While the shade was correct, I do not use liquid lipstick as medication makes my lips incredibly dry. This product I gave to a co-worker and then went back into my profile to deselect my lipstick shades, and liquid lipsticks, so I do not receive this kind of product in the future. My co-worker loved the product.
The fourth product was eyeshadow from Luna bu Luna in Selene, which is a pigmented neutral shade. I have been using this shadow every day since it arrived. The shadow is full size, goes on smooth and long wearing. At the end of my long day, my eyelids do not feel heavy.
The last product is lemongrass and green tea hand cream by Bubbletea Cosmetics. I have not used this yet, because I am still using the dead sea hand scrub from last month. However, I am looking forward to trying it at the end of the week. I did open the bottle, and the smell reminded me of bubble tea. Hopefully, I will not be tempted to try and lick my hands as I love iced green bubble tea.
I have no idea how Ipsy was able to give me all of the above for $10.00. Even giving away one item, I feel the bag it completely worth the price. I have not had any issues with delivery. I receive the e-mail with the tracking number, and it is always accurate.
Customer service is not only busy looking at algorisms to find the best matches but also monitoring the weather around the country. Yes, you read that correctly. In September of 2017, a hurricane hit the entire state of Florida. I had so much to do in securing my home and work that my beauty subscription was the furthest from my mind. I was shocked when I received an e-mail from Ispy that my bad was suspended and it would be delivered after the hurricane passes and postal service is restored. Sure enough, I received my bag two weeks after the hurricane. That is what I call customer service!
Verified Review - March 2018
Wonder deal
By Jenn
Been with Ipsy for a few months now and over all it a great way to try out new products with out spending a fortune. Yes they typically send out samples but I have received some that are very generous samples.
Verified Review - December 2016
Love it!
By jazmine
I've been using their services for over a year now. You cant expect to love every single item every single time, but I do love most everything I get in my boxes. Their items are great quality, so even if I don't find myself using them they are great to gift away to family and friends :). The services is painless and on time every month.
---
Ipsy Voucher Codes & Special Offers
There are no exclusive discounts right now
But you can STILL get the best introductory deal from Ipsy with our unique link.
---
Latest Tweets from Ipsy
See their latest Tweets and see how quick and responsive they are at customer service and sorting issues out with customers.
Twitter has returned errors:
"Rate limit exceeded [error code: 88]"
More information on errors that have codes here.
---
Something wrong with this listing? Update this box details
WANT A FREE SUBSCRIPTION BOX?
JOIN OUR MAILING LIST & GET EXCLUSIVE OFFERS EMAILED TO YOU EVERY MONTH